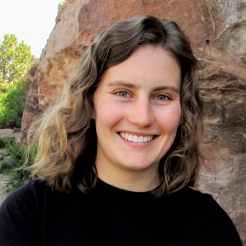 Research Assistant
Claire Hayhow is a research assistant at Silent Spring. She joined the Institute in the summer of 2021. Her research is currently focused on PFAS in drinking water and further developing report back to study participants. She is passionate about community-engaged research and working with grassroots organizations to mobilize change to ensure everyone has access to clean air, water, and healthy homes.
Claire earned her bachelor's degree in Environmental Studies and Political Science from Wellesley College. At Wellesley, she worked in an environmental geochemistry lab investigating heavy metals and their health impacts in a variety of systems—from compost in the Boston neighborhood of Roxbury to mine waste in Oklahoma. For her honors thesis, Claire worked with community organizers at LEAD Agency, a grassroots environmental advocacy group, to investigate the transport of heavy metals from mine waste to floodplain soils at the Tar Creek Superfund Site in Ottawa County, Oklahoma. She identified elements that could be used to trace wind-transportable lead and applied this research to analyze compost from a nearby mushroom farm for potential contamination. During her time at Wellesley, Claire also worked on a variety of other research efforts, including a political science project on greening international shipping processes, and an investigation of carbon cycling in the North Atlantic Ocean, in which she spent time on a research cruise in the Irminger Sea. Claire co-founded a student campaign that successfully advocated for Wellesley College to divest from fossil fuels. Her passion for work on environmental issues stems from her experience with climate change-related natural disasters in her home state of Colorado and her work with a community group in her hometown to resist a gravel mining company.
Claire is excited to continue working on community-engaged research projects that use science to support environmental and policy action. She is interested in continuing to develop her skills as a scientist and science communicator while working with local groups. In her free time Claire loves to run, rock climb, and bake.
Projects