From all of us at Silent Spring Institute, we would like to extend our deepest gratitude to all our friends and supporters for making our 25th Anniversary Celebration a tremendous success.

Thanks to your generosity, we met the $150,000 challenge, raising more than $200,000 in the room. Together with the match and all our generous sponsors, we raised more than $650,000 for breast cancer prevention. Truly amazing!
If you haven't yet supported the gala, it's not too late to be a partner in our success! Make a donation today and know that your leadership is advancing science that will build a healthier future for us all.
Highlights
View pictures of the Celebration from our photo gallery.
Dr. Julia's Brody's remarks: Celebrating 25 years of scientific achievements and impact. 
Award-winning host Meredith Vieira leads a fireside chat with historian Nancy Koehn and Dr. Julia Brody.
Friends and supporters expressing gratitude for Silent Spring (video shown at the Celebration).
Event details
Date: Wednesday, October 23, 2019
Time: 6:00 p.m. cocktails, music, and silent auction, 7:00 p.m. dinner, program, and live auction
Location: Revere Hotel in Boston's Theater District, 200 Stuart St., Boston, MA
Tickets: $300 per person; $150 per student
Our host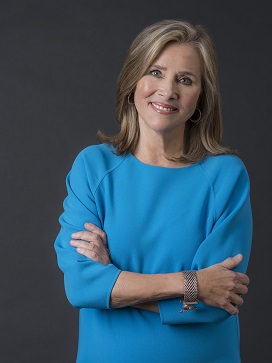 Meredith Vieira is a 15-time Emmy Award-winning host, executive producer and anchor. Beginning September 2019, she will host the Fox-syndicated game show 25 Words or Less. 
In 2018, Meredith served as co-host of PBS and BBC's Royal Wedding Watch and as host of the PBS series The Great American Read. She served as executive producer on the award-winning documentary TOWER, released in October 2016. Vieira hosted and served as executive producer on her own nationally syndicated daytime talk show, titled The Meredith Vieira Show, which premiered in September 2014 and ran for two seasons. Previously, she received critical acclaim for her hosting of Who Wants to Be a Millionaire, The Today Show, and The View. As host of Millionaire, Vieira became the longest-standing female game show host in history. 
She is also a member of an elite group to have anchored or hosted programs on 5 broadcast networks. Early in her career, Vieira spent more than a decade at CBS News, garnering five Emmy Awards for her work as an editor on the news magazines 60 Minutes and West 57th. Vieira founded and is CEO of Meredith Vieira Productions, which develops and produces film, television, and theatre. 
A native of Providence, R.I., Vieira received a Bachelor of Arts degree from Tufts University in Medford, Mass.  She has three children, Ben, Gabe, and Lily, with her husband, best-selling author and journalist Richard Cohen.
Featuring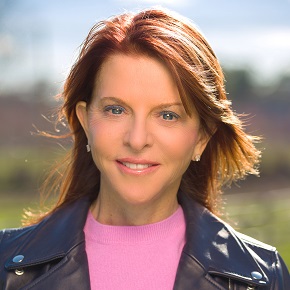 Nancy F. Koehn is a historian at the Harvard Business School where she holds the James E. Robison chair of Business Administration. Koehn's research focuses on how leaders, past and present, craft lives of purpose, worth, and impact. Her latest book, Forged in Crisis: The Power and Glory of Leading in Turbulent Times, spotlights how five of history's greatest leaders, including Rachel Carson, managed crisis and accomplished extraordinary things.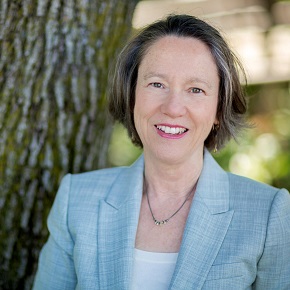 Dr. Julia Brody is executive director and senior scientist at Silent Spring Institute. She is a nationally recognized expert on environmental chemicals and breast cancer, and a leader in community-engaged research. Along with other Silent Spring scientists, she published a landmark 10-year review of epidemiological studies of environmental chemicals and breast cancer, including evidence about early life exposures to DDT, air pollution, and solvents at work.
Guest auctioneers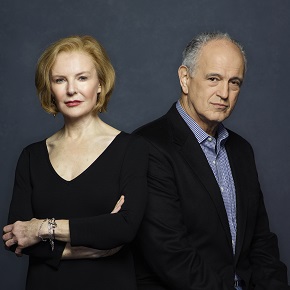 Jim Braude and Margery Eagan co-host Boston Public Radio, weekdays 11 a.m. to 2 p.m. on 89.7 FM WGBH. The dynamic duo is known for their smart local conversations with leaders and thinkers shaping the City of Boston.
Special appearance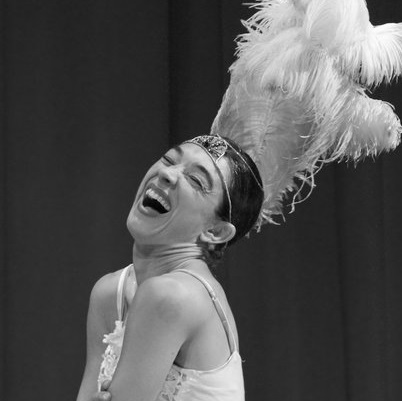 Monica Bill Barnes & Company is a contemporary American dance company that brings dance where it doesn't belong. They constantly find humor in their awkward, everyday triumphs and failures. The company consists of a team of collaborators who together create the most unlikely experiences for every kind of audience. 
Thank you to our generous sponsors
Our 25th anniversary gala would not be possible without the generosity of businesses and community leaders who are committed to our mission. A special thank you to the following sponsors:
Platinum 25th Anniversary Sponsor
Cheri Fox
Anonymous
Diamond Sponsors
Pam and Bob Beck
Cathie Ragovin* & Derek Polonsky
Patti Stoll*† & Michael Gladstone
Ann Marie & William Teuber
Sapphire Sponsors
Jill & Michael Balmuth
Joan & Steve Belkin
Julia & Dan Brody
Ellen† & Richard Calmas
Roberta & Irwin Chafetz
Judith Chasin†
Sarah*† & Stuart DeVan
Helen† & David Drinan
Robert Epstein Family Trust
John* & Lisa Erban
Andrea Ferrara
Jen* & Frank Gorke
Kristin & Thomas Knox
Margaret Kripke*
Georgia McGaughey* & Anthony Nicholls
Jeanne Mockard*
Robin and Bruce Polishook
Lisa Goodwin Robbins* & Andrew Robbins
Marilyn† & Jay Sarles
Cindy Shulak-Rome*† & Dan Rome
Deanna & Sidney Wolk
Ruby Sponsors
Lawrence Bailis* & Susan Shevitz
Cynthia Barakatt† & Richard Bizzozero
Elsie Levin MD
Linda† & Harold Schwartz
Emerald Sponsors
David Bellinger*
Barry Bluestone
Francis E. Chin and Wai J. Chow-Chin
Cathy & Harvey Cotton
Estelle Disch
Sherri Ades Falchuk & Kenneth R. Falchuk
Kathie Florsheim†
Joan Gardner
Nancy Gertz†
Ellyn & Mark Harmon
Nancy Hopkins
Polly Hoppin & Robert Thomas, Jr.
Amy† & Joel Janovsky
Jackie† & Harvey Liebergott
Debbie & Jeff Mann
Joseph Muise
Roberta Pasternack
Regina Pisa†
Janet Reinhart
Mary Ann Rodrigue
Sara L. Rubin & David L. Montanari
Rachel Sarvey & Catie Curtis Hunter
Amanda & Lou Shipley
*Silent Spring Institute Board of Directors
†Silent Spring Institute Leadership Council
Corporate Sponsors (by sponsorship level)
Eastern Bank Charitable Foundation
TJX Companies, Inc.
Massachusetts Breast Cancer Coalition
The Village Bank
Beth Israel Deaconess Medical Center
Blue Cross Blue Shield of Massachusetts
Timber Creek Capital Management
Follain