Consumer product use in women of color
We are investigating endocrine disrupting chemicals in a range of consumer products used by Black and Latina women in order to better understand how exposures contribute to health disparities.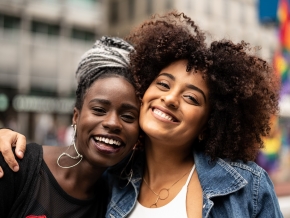 Breast cancer is the most common invasive cancer among US women, accounting for nearly a third of all cancer diagnoses. However, there are significant racial and ethnic differences in incidence and mortality rates. Incidence rates among Black women have been increasing in recent years, with rates now converging with those of White women, who historically have had the highest rates. Black women are also more likely to be diagnosed at younger ages, have more aggressive forms of disease, and are more likely to die from breast cancer. While incidence and mortality rates are lower among Latinas, breast cancer remains the most common cancer-related death among Latinas in the U.S.
Many everyday consumer products contain chemicals associated with increased breast cancer risk. Commonly-used products contain endocrine disrupting chemicals (e.g., cosmetics or air fresheners), mammary gland carcinogens (e.g., cleaners and pesticides) and chemicals that affect how the mammary gland develops (e.g. stain repellents and plastics). Preliminary data and community knowledge suggests differences in the types and availability of products used by women of color, which may contribute to exposure and health disparities. What's more, these exposures add to the cumulative burden among already vulnerable populations.
To better understand these disparities, we recently launched a project called Taking Stock, a community-driven pilot study in which we are documenting product use among Black and Latina women. In this study, we are:
examining racial/ethnic differences in the use of personal care and cleaning products among 600 premenopausal women in California.
characterizing perceptions, accessibility, and use of personal care and cleaning products among Black and Latina women in South Los Angeles.
assessing the chemical content and estrogenic activity of selected consumer products used by Black and Latina women.
For more information about Taking Stock, visit the study's website.
News & Updates
First study to measure range of hormone disrupting chemicals in products used by Black women.
Publications and Presentations