Breast Cancer Outreach & Advocacy Efforts: A Legacy Still in Action
June 16, 2021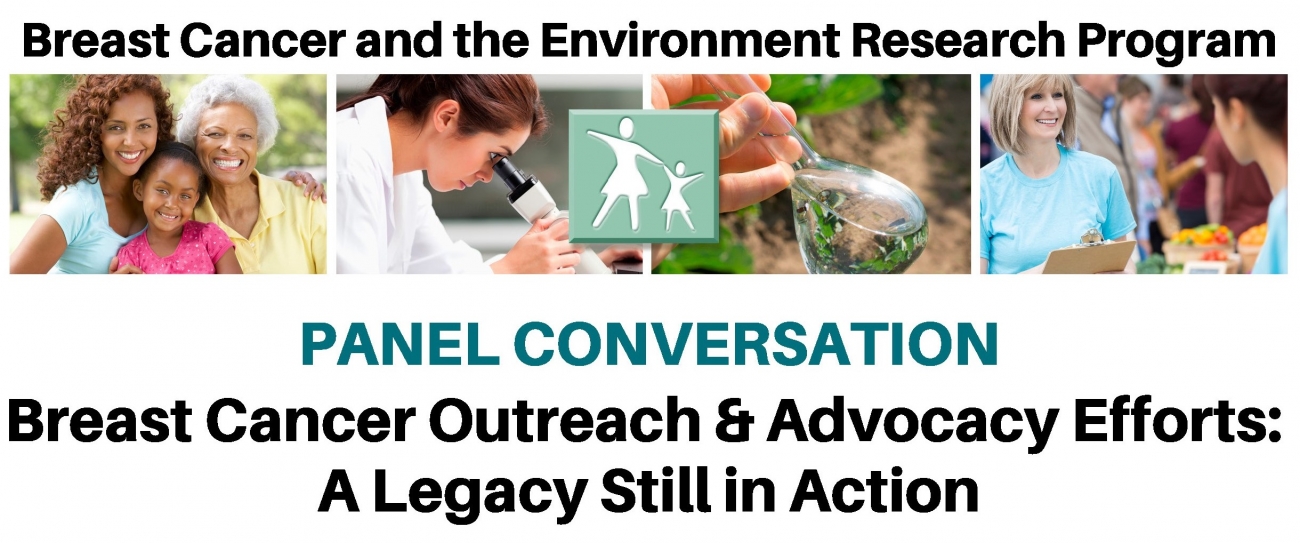 Silent Spring Institute's Dr. Jennie Ohayon will be speaking at a virtual panel conversation with breast cancer and environmental advocates and researchers, organized by the Breast Cancer and the Environment Research Program (BCERP).
When
Wednesday, June 16, 2021, 1:30-3:00pm Eastern Time
Register Today: A Zoom meeting link will be provided at registration
About the event
For over two decades, advocates and researchers have partnered to translate critical findings on breast cancer prevention to the public and policymakers. In this webinar, breast cancer advocates and researchers will discuss their "lessons learned" and the path forward. A series of lightning talks will be followed by Q&A about:
Key take-aways from advocates and scientists working together

Advice on becoming an advocate

The future of breast cancer and environmental advocacy

Engaging the next generation of advocates
Moderator: Kami Silk, University of Delaware
Panelists:
Karen Miller, Huntington Breast Cancer Action Coalition

Michele Rakoff, City of Hope

Anna G. Symington, University of Massachusetts Amherst

Chiranjeev Dash, Georgetown University

Jennifer Ohayon, Silent Spring Institute

Kimberly Burke, Columbia University
Researchers, cancer advocates, and breast cancer survivors are encouraged to attend!
This public meeting is organized by the Breast Cancer and the Environment Research Program supported by the National Institute of Environmental Health Sciences and the National Cancer Institute.