FLUOROS Global 2021
-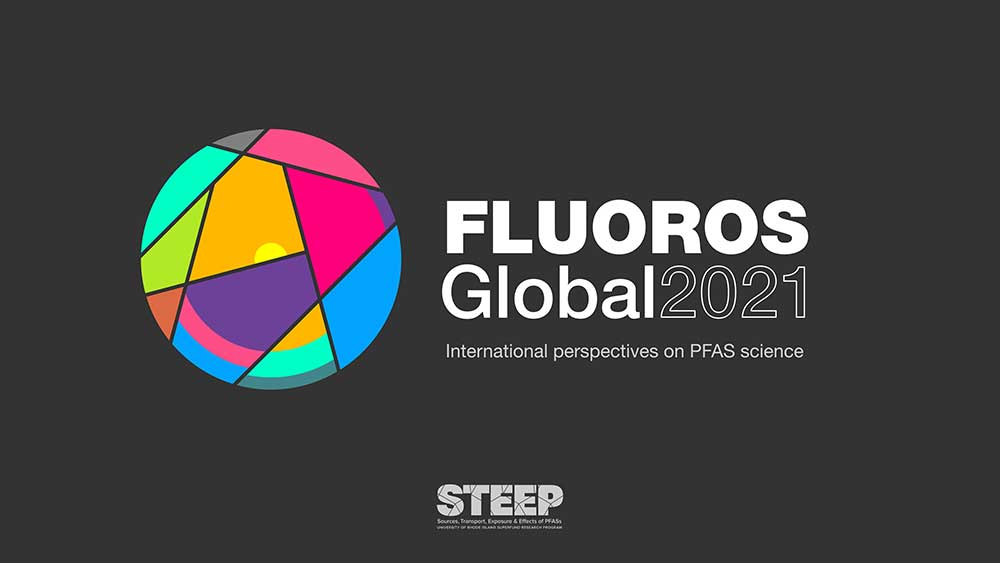 Join us October 3-7, 2021 for "FLUOROS Global 2021: International Perspectives on PFAS Science" a hybrid (in-person and virtual) multidisciplinary international exchange of information and multinational networking regarding the latest developments and scientific advances on per- and polyfluorinated alkylate substances (PFAS) and their adverse health impacts for humans and the environment. Learn more
When
October 3-7, 2021
Where
The core symposium will take place at the WaterFire Arts Center in Providence, RI and serve as a coordination hub for all international hosts to livestream talks and participate remotely.
Symposium Details
FLUOROS Global 2021 will provide an opportunity for a multidisciplinary international exchange of information and multinational networking regarding the latest developments and scientific advances on per- and polyfluorinated alkylate substances (PFAS) and their adverse health impacts for humans and the environment. FLUOROS Global 2021 will address the rapidly evolving landscape of detection, health effects, regulation, remediation, and community response to PFAS contamination. National and international PFAS experts will discuss state-of-the-art research and put forth their insights on advances in the field to the benefit of consumers, manufacturers, oversight and environmental agencies, and global health specialists. The model for this symposium is based on the imperative of global cooperation central to advances in pandemic management throughout 2020-2021.
Audience
Hundreds of established and early career scientists, government officials (international, federal, state, and local), impacted community members, journalists, environmental NGOs, and PFAS-linked product manufacturers are expected to attend this four-day event either in-person or virtually, where they will share cutting-edge knowledge and resources aimed to minimize human exposure and to reduce environmental effects of PFAS. Superfund Research Program (SRP) trainees who comprise the critical voice of the next generation of scientists are encouraged to join the diverse set of established speakers and attendees.
Organizer
FLUOROS Global 2021 is hosted by the University of Rhode Island STEEP (Sources, Transport, Exposure, & Effects of PFAS) Superfund Research Program and funded, in part, by the National Institute of Environmental Health Sciences in coordination with partners from the Harvard T.H. Chan School of Public Health and Silent Spring Institute. More information about STEEP.