NEW DATE: FLUOROS 2021
October 3 - 6, 2021
The FLUOROS international symposium on PFAS, originally set for October 2020, has been re-scheduled for October 3-6, 2021 in Providence, RI. 
This will allow for a face-to-face convening of international researchers to address progress on defining the adverse health impacts of PFAS and work towards minimizing human exposures and environmental effects. At least 300 attendees are expected to attend, including scientists, federal, state, and local government officials, professionals, journalists, and community members to share knowledge and resources on PFAS.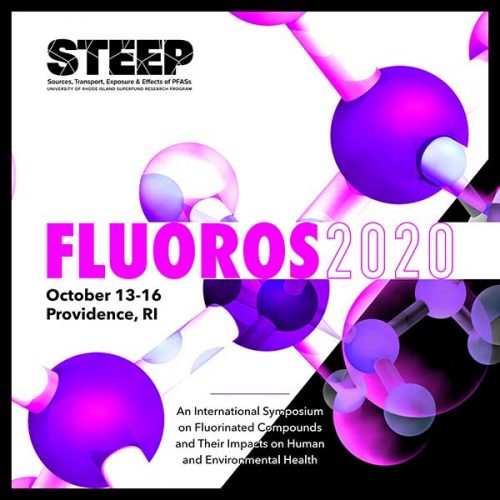 Focus areas of the symposium will include "Dealing with the Universe of PFAS," "Global Transport and Fate," "Remediation and Disposal," "Ecological Effects, Vulnerable Species or Pathways," and "Epidemiology and Toxicology." In addition, posters will be displayed throughout the symposium, with dedicated time to allow poster presenters to interact with attendees; trainee and student poster proposals are strongly encouraged.
The symposium is organized by the STEEP (Sources, Transport, Exposure and Effects of PFAS) Superfund Research Center team, of which Silent Spring Institute is a member.
Registration will open Spring 2021
For more information, visit the STEEP website.